Today, we are really pleased to announce that we are still on schedule with the reconstruction of Karmidanda´s School!
The local construction company managed to complete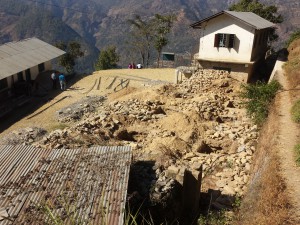 the first construction phase within one week. Quite a tough work if you think that the excavation for the eight basic piles of the building has been carried out at a depth of 1.50 meters – and without the use of any machine! All the work has been carried out manually: even the rocks has been crushed handily!
The foundations of the school were laid on Monday, December 12, 2016.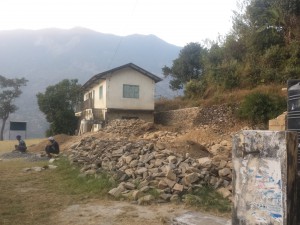 These are the followed steps: first of all, the excavated holes are filled with some grounded soil, pressed and then followed by a narrow layer of larger stone blocks.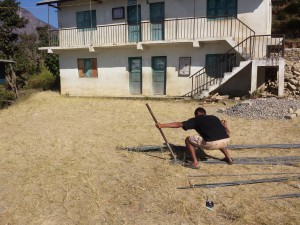 The steel piers are prepared on site too! Each individual element has been shortened and bent in order to create quite long steel rods.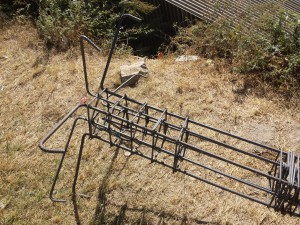 These are the so-called "Elephant Feets". They represent the structure´s base and are fixed with a layer of cement, stone chips, cement, sand and water in order to reach the height of the future foundation.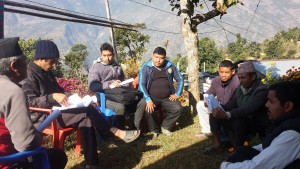 Groundbreaking for the teaching buildings. At 10:30 am local time (UTC + 5:45), the first groundbreaking ceremony was set for the foundation of the two classrooms.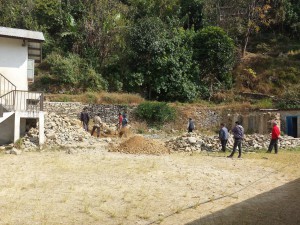 Groundbreaking News: Foundation for the New School Building is set. Around 10:30 at local time, the construction of two new classrooms has ended with the groundbreaking ceremony. Several meeting has been carried on by the architect and the appointed person in charge in order to make the final arrangement and solve different issues.
Thanks to all the partners that will support the construction phase in the following months!